I'm not going to make a slam dunk basketball pun, I'm not going to make a slam dunk basketball pun, I'm not going to make a slam dunk basketball pun… so that new Slam Dunk movie sure is a slam dunk success isn't it? Damn it!
When we last checked in with The First Slam Dunk movie, the first full trailer had been released and we were anxiously waiting to see how fans in Japan would take to the new CG animation format employed by beloved studio Toei Animation. Well… judging by the fact that the movie sold almost a million tickets in its opening December weekend, went on to win the Japan Academy Prize for Animation of the Year in 2023, and has earned almost $100 million USD (12,943,919,490 yen) as of April 9th, I'd say fans took to the new style rather well.
Looking to capitalize on its success in Asia, Cinemark has revealed via its official website that the movie will see an overseas release with screenings planned for the United States later this year. Sadly, no further details are available now, but stay tuned to the J-List blog for more information as it becomes available. 
The First Slam Dunk continues the original Slam Dunk story which started as a Weekly Shonen Jump manga in 1990 and ran until 1996. Along the way, it was adapted into a 101-episode anime series produced by Toei Animation, along with four movies.
What's fascinating about this new movie is that it is written and directed by the original manga author. That's because Toei Animation producer Toshiyuki Matsui insisted that he (original author Takehiko Inoue) was the one who should be trusted most with the character's dialogue and visual expressions. 
When the trailer was first released, it was noted that while fans outside of Japan complained about the use of CG animation, fans inside Japan were mostly just grateful to get a continuation of the story. Will that attitude rub off on fans around the globe before the film can make its English debut? Let's hope so.
If you're a fan of Slam Dunk, then we might just have the Holy Grail of collectibles: Inoue Takehiko Illustrations. This beautiful hardcover art book is sure to provide bragging rights, off the court.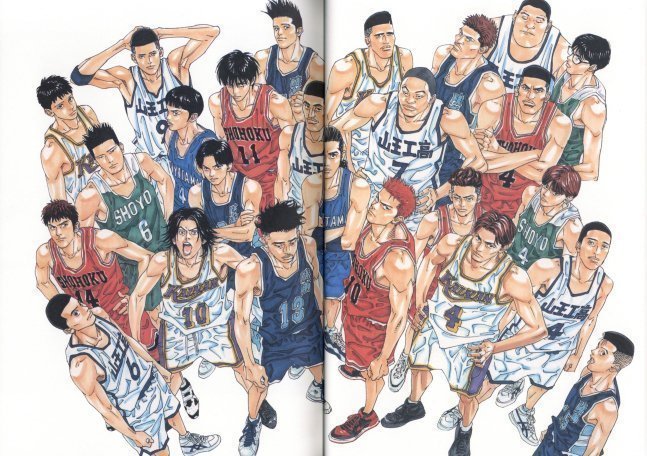 Source: Anime News Network