I was lucky to be born just as the first wave of color animation from Japan was showing on American TV, and as a young boy I was thrilled to the adventures of Kimba the White Lion, Speed Racer, and a bit later, Star Blazers. But in between these anime classics I watched as many Japanese monster movies and TV shows as I could, from the original Ultraman to Godzilla and Gamera, though my favorite was Johnny Sokko and his Flying Robot. I didn't know the word at the time, but I'd discovered the magic world of tokusatsu, a word that means "special effects" and describes the various forms of kaiju monster movies and TV shows, "Super Sentai" five-member fighting teams, as well as related shows like Kamen Rider and Kikaider.
When I asked J-List's awesome Twitter followers if there were any tokusatsu aficionados around, there were a ton, and we all geeked out about our favorite shows growing up. So I thought I'd write a post about the joy of tokusatsu and kaiju films and TV for you!
A Brief History of the Tokusatsu Genre
In 1953, Toho producer Tomoyuki Tanaka was flying from Indonesia to Japan when he got the idea for a monster movie similar to The Beast from 20,000 Fathoms, which could both entertain as well as provide commentary on the recent Daigo Fukuryū Maru incident, in which the crew of a Japanese fishing vessel was poisoned with radiation by being too close to a hydrogen bomb test on Bikini Island. And thus the seeds for Godzilla (whose name combines the word gorilla and the Japanese word for whale, kujira) were planted.
Genius special effects director Eiji Tsuburaya — whose name is as hallowed as Akira Kurosawa and Hayao Miyazaki inside Japan — did the special effects for Godzilla, opting to use "suitmation" (an actor in a giant rubber suit) for the monster's movements, because the stop-motion animation of 20,000 Fathoms or King Kong would be impossible budget-wise.
The original film had a mixed success inside Japan and was criticized for trying to exploit Japan's still-recent atomic bombings and the Daigo Fukuryū Maru tragedy. But when the Americanized version of the film was a hit in 1956, the Japanese started to warm to the idea of monster movies, and soon the kaiju film boom was off and running.
The Rise of Tokusatsu on Television
Realizing the opportunity of this popular new medium, Eiji Tsuburaya made his own film studio and went on to create new tokusatsu programs, most famously the Ultraman series, some of which made their way into international markets. As a boy I loved Ultraman, which centers around Hayata, who can transform into the giant Ultraman, a being from Nebula M78, though he can only fight for three minutes due to his need to recharge his solar energy. (The English version changed this reason to pollution in earth's atmosphere, perhaps the first example of a work from Japan being made "woke" by the West.) The various monsters Ultraman has fought over the decades are all as much a part of Japanese pop culture as the Daleks are for Doctor Who fandom.
Writing about #Tokusatsu. Revisiting the classics of my youth is making me natsukashii as hell.

What did you grow up with? #Ultraman? #KamenRider? #SuperSentai/#PowerRangers?

The final scene where Giant Robot kills Emperor Guillotine in a suicide mission blew my mind as a kid. pic.twitter.com/lJrXvNnX5l

— Peter Payne (@JListPeter) February 19, 2021
While the Ultraman series had some great hits, especially the three well-regarded "Heisei Ultraman" series Tiga, Dyna, and Gaia, eventually the popularity of the series waned. I was impressed with the way Tsuburaya Productions and animation studio Trigger were able to update their classic hero story in anime form with SSSS.Gridman, a smart series that brought a lot of emotional complexity and great characters to the basic monster-of-the-week concept.
That Time Power Rangers Helped my Son Learn English
When my son was born in 1995, I was already planning all the great things we were going to watch together, including the Star Wars films as well as all the Mobile Suit Gundam series, which we did (though getting through every episode of ZZ Gundam is a bit of a slog, if I'm being honest). We also watched whatever Super Sentai shows were on as he was growing up.
The Super Sentai series is a revolving five-member hero program by Toei and TV Asahi that began airing in 1975, with each new show starting in January. While the various Power Rangers generations were always marketed under that cohesive name, in Japan each new sentai show is kind of its own original thing, to force parents to view last year's toys as "old" and get them to buy toys from the new series.
Everyone who grew up in Japan is forever tied to whatever era of sentai series that happened to be on in their formative years. My son caught the Megaranger, Gingaman and GoGoFive eras of the late 1990s, and we'd watch them on TV in Japanese then watch the American versions my mother would send on videocassette. Along with the Rayearth anime, this helped my kids learn English.
That Time Godzilla Made me an Anime Blogger
The 1998 American Godzilla film was famously bad, changing Godzilla from a monster that caused humanity to question how it was possible that a being could exist that their most advanced weapons couldn't destroy…into a big lizard that ran really fast. Oh, and instead of a single monster to focus a dramatic story on, let's have Godzilla lay 20,000 eggs so we can have thousands of tiny Godzillas running around.
When I watched the film here in Japan, it left a really bad taste in my mouth. I went home and fired off one of our J-List emails (which we're still sending out three times a week), going on a bit of a rant about what was wrong with the film. The responses I got from that email surprised me, and helped me understand that my true purpose with J-List was more about bringing Japan a little closer to people around the world, rather than just selling bento boxes or anime magazines.
My Favorite Kaiju Work is…Shin Godzilla
I'm a card-carrying fan of Evangelion director Hideaki Anno, loving the meticulous way he tells stories, crafting ridiculously precise dialogue, and always taking care to show us how his characters fit into the human hierarchy they're a part of. And his Shin Godzilla film is, to me, as perfect a modern re-imagining of Japan's most famous monster as we could ever ask for.
I love the way Anno goes out of his way to respect the original work, using only music from the original 1954 film, as well as all the original sampled sound effects, while updating the story to reflect the powerful modern nation Japan has become today. More than just a monster film, it's partly political criticism of the job Japan's government did in the aftermath of the earthquake and tsunamis of March 11, 2011. The film is showing how the government would have acted if the country had suffered a Godzilla attack instead of the Fukushima Daiichi nuclear power plant meltdown.
(Shin Godzilla is also the closest thing will ever get to a live action Evangelion we would actually want to see.)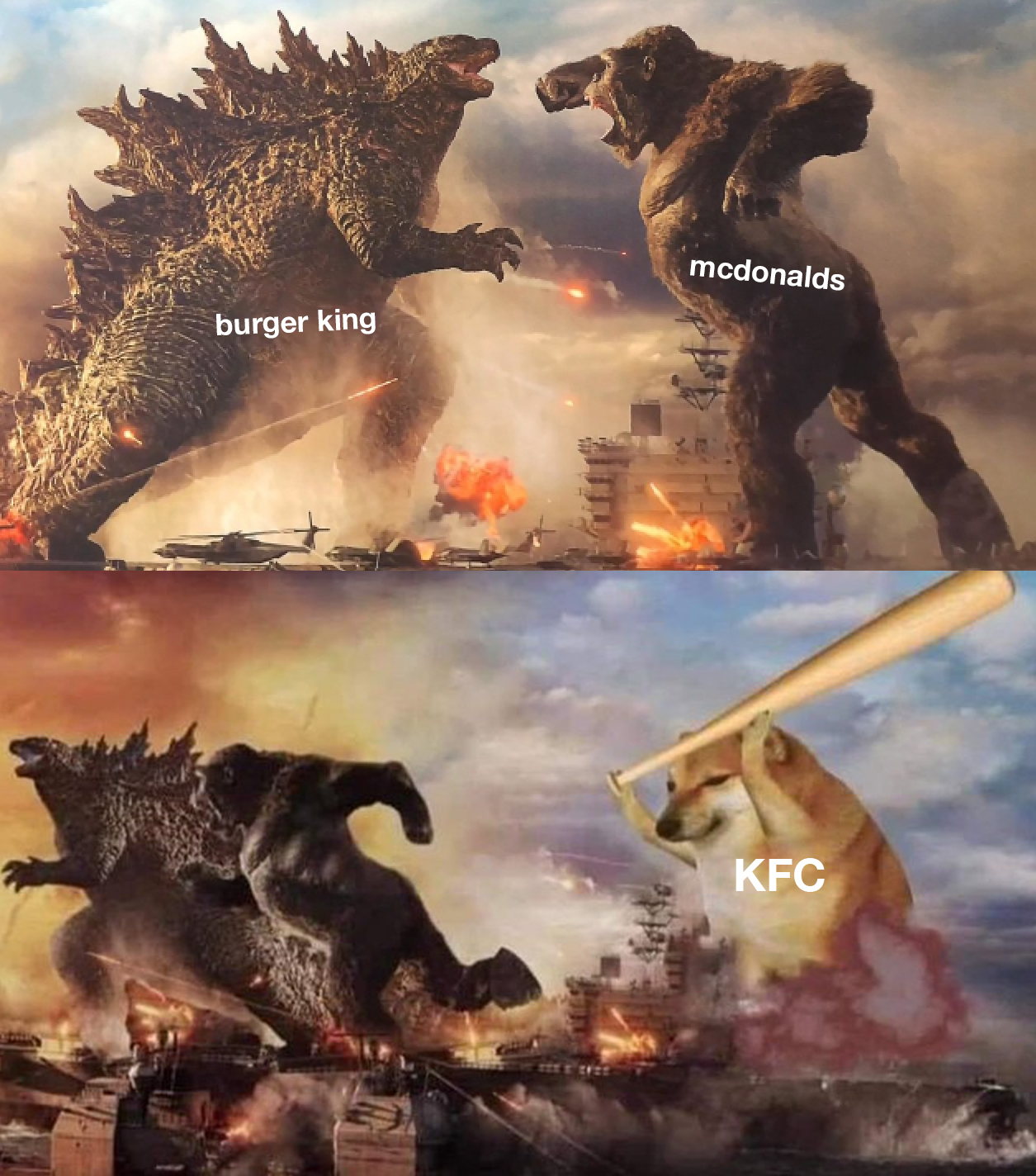 Thanks for reading this natsukashii look back on the great tokusatsu and kaiju movies and TV programs of our youth. What did you grow up watching? Post it below, or tell us on Twitter!
You can depend on J-List to bring you all the Nekopara products you need in your life, from sexy figures (some with "cast off" functionality) to the new limited Blu-ray releases we've gotten in. Browse all Nekopara and catgirl products on J-List now!