With how much research I've been doing lately for my book, it's been hard to keep up with seasonal series like I usually do. One series I attempted to keep up with this summer was the isekai treat, Reborn as a Vending Machine, I Now Wander The Dungeon. While I failed to keep up with it as it aired, it seems I'll have plenty of time to catch up while I wait for the newly announced sequel.
An announcement hit the internet as the last episode of season one ended, revealing that the quirkily plotted series is getting a new season. The announcement revealed a new visual featuring Boxxo and Lammis, drawn by chief animation director Naoki Yamauchi.
https://twitter.com/jihanki_anime/status/1704487320768942395
They revealed no firm details regarding a release date for the new season. One could speculate that it will be a typical split-cour series, meaning the new season could appear as soon as January 2024. However, until the production committee comments, we can neither confirm nor deny that theory. 
Background
Reborn as a Vending Machine, I Now Wander the Dungeon started as a light novel series. Hirukuma wrote the series, which was illustrated by Itsuwa Kato (original) and Yūki Hagure (revised). Not surprisingly, it started in 2016 on the Japanese novel publishing site, Shōsetsuka ni Narō. It only ran for three volumes. This tells me that if this series is getting a sequel, the entire story could to be animated. Yen Press licensed both the light novel series and manga adaptation in English.
In this charming isekai, the unnamed main character gets crushed by a vending machine and gets isekai'd to another world. When he wakes up, he discovers he has turned into a vending machine that can dispense both nourishing and helpful items. The tradeoff is that he is immobile and can only communicate with a few stock phrases. After meeting a young adventurer named Lammis, Boxxo (as he becomes named) travels with her and provides her and her friends with items and food.
And don't forget to pick up another isekai adventurer from our store to keep you safe on your travels! Isekai Ojisan is now available for preorder.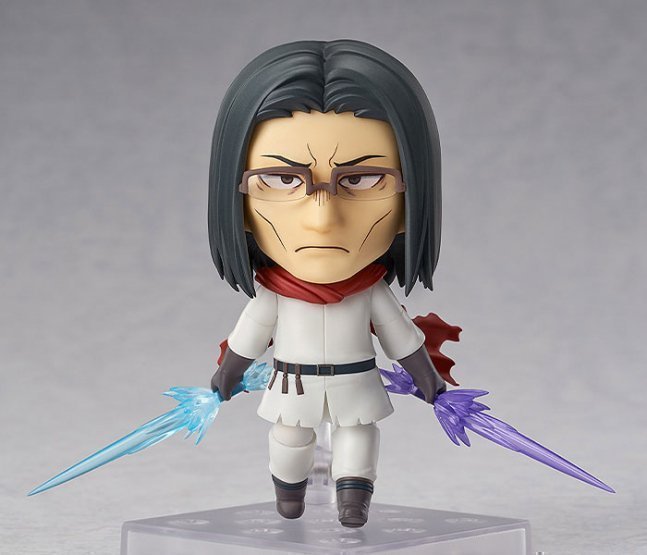 Source: Crunchyroll News