Yesterday's Nintendo Direct gave several announcements to be excited about. That included new Mario games like Super Mario Bro. Wonder, a remake of Super Mario RPG, an enhanced version of Luigi's Mansion: Dark Moon, and a brand new Princess Peach solo game. However, there were a few sleeper gems between Nintendo's main headlines, and one we couldn't be more surprised and happy about is the 2.5D remake of Star Ocean: The Second Story R.
Beyond Hope
Initially, Tri-ace commented on releasing the PS4 port of Star Ocean: Second Evolution (the PSP remake of Second Story) outside of Japan. "..if the fans were vocal with their wishes," they said. Typically speaking, vague requests like these usually mean supporting the series by buying what's already available to show there is a market to tap into. Star Ocean: The Divine Force had just been released and, unfortunately, met with the lowest sales report for a Star Ocean game despite its international and cross-platform release. Only 27,000 copies were sold on launch weekend in Japan. It was a disappointment compared to the next worst-selling title, First Departure (PSP), which sold a little over 100,000 copies in Japan in a week. How well it's sold over time is unknown as of writing this, but developers had commented that it sold better than anticipated.
For a while, it was unclear if Star Ocean even had a future, given the mixed signals and numbers.
A few days before the Nintendo Direct, RPG Site reported The Second Story R's title card. They discovered this when digging through the source code of one of Square-Enix's web pages. Neither Tri-ace nor Square-Enix commented at the time.
Star Ocean: The Second Story R is better than anything fans could have hoped for. Instead of localizing the PS4 port of Second Evolution, they've announced the original game is being completely remade. This version features 2.5D graphics, new artwork, a new soundtrack, and new story events. New and improved features are added to the battle system, along with a brand new voice cast (currently not listed).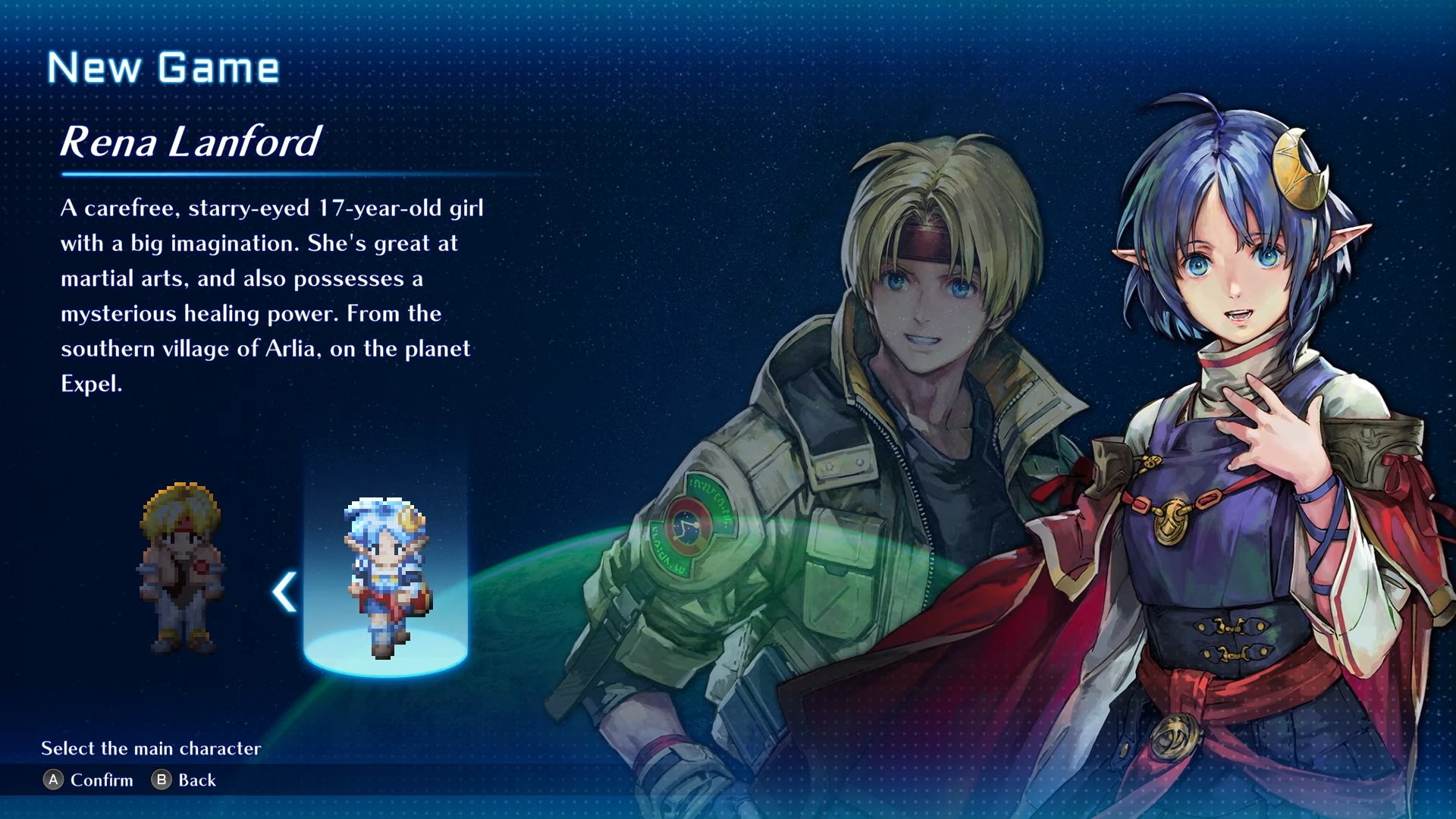 Second Departures
Star Ocean: The Second Story was the first game in the franchise released outside of Japan in 1998/99. Taking place twenty years after First Departure, the story starts off in a typical fashion for the Star Ocean franchise. A man from a developed planet (usually Earth) tumbles into an intergalactic crisis. During the said crisis, he crashlands on a primitive planet. After breaking the Under Developed Planet Pact, their culture of sci-fi and medieval fantasy come together for the adventure of a lifetime. These space operas feature a colorful cast of characters, fun gameplay, and diverse planets that are fun to explore. Each playthrough gives the chance for new experiences. Choices made determine which side events you witness and who will join as prominent party members.
Riding the Hype Starship
After the direct, Square-Enix announced a standard physical and collector's edition. The collector's edition includes an artbook, the game's soundtrack, and acrylic stands of character pixel art. Exclusive to the Japan release is the script for the entire game. The collector's edition is already sold out.
Star Ocean: The Second Story R releases on November 2, 2023, for Nintendo Switch™, PS4/5, and PC via Steam.
Looking for import games and visual novels from Japan? J-List has its tractor beams locked on some of the best!