Time for a fast dash down meme lane with our old pal and Sega's icon, Sonic the Hedgehog, as we celebrate 30 years of the speedy blue blur!
June 23rd, 1991 — Sonic the Hedgehog is born! Released on the Sega Genesis to be Sega's mascot and compete against Nintendo's Super Mario. For the next several years, Sega cranked out multiple Sonic games in just four years, including Sonic the Hedgehog 2, Sonic CD, and Sonic 3 and Knuckles! These would establish lifelong staple characters for the franchise including Tails, Amy Rose, Metal Sonic, and Knuckles the Echidna. Noteworthy side games at the time include Sonic Spinball and Dr. Robotniks Mean Bean Machine.
November 1993 — Sonic the Hedgehog becomes the first video game character to have their own balloon in the Macy's Thanksgiving Day Parade.
January – March 1996 — Sega creates a 2-part animated special that would be marketed as a movie in the West. The 1996 film, Sonic the Hedgehog: The Movie told a re-imagining of Sonic CD, re-introducing Metal Sonic with a different backstory. It was also the first time any Sonic character was fully voiced. Why they never recycled Knuckle's cowboy hat, the world may sadly never know. Strange, isn't it?
1996 – 1997 — Sonic the Hedgehog receives his first two 3D games for the Sega Saturn. Although they may have been praised at the time, both Sonic 3D Blast and Sonic R have since been met with negative retrospective reviews, and are considered best forgotten.
December 23rd, 1998 — Sega released what would be their last home console, the Dreamcast, and with it, what is considered one of the greatest Sonic games ever made — Sonic Adventure. The game introduced the greatest character in the entire franchise…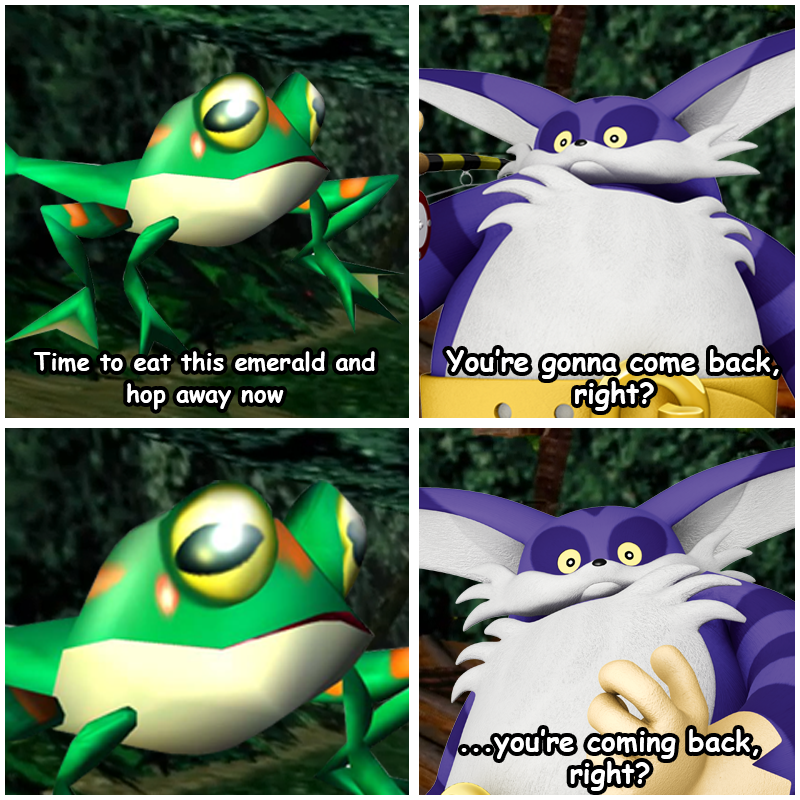 June 2001 — Sonic Adventure 2 Battle is released!
Everything that made both Sonic Adventure games such landmarks for the series is what keeps them on the radar today. Each game featured unique styles of gameplay per character with their own story perspective. What's more, the games took a sharp turn from the childish stories the previous games had to tell ones of ancient gods and a mad scientist's military-funded project gone berserk for revenge. Although the stories were surprisingly dark, they were still fun to play as a kid or an adult. With the introduction of characters like Chaos, Tikal, Shadow the Hedgehog, and Rouge the Bat, the Sonic universe was expanded immensely in terms of lore.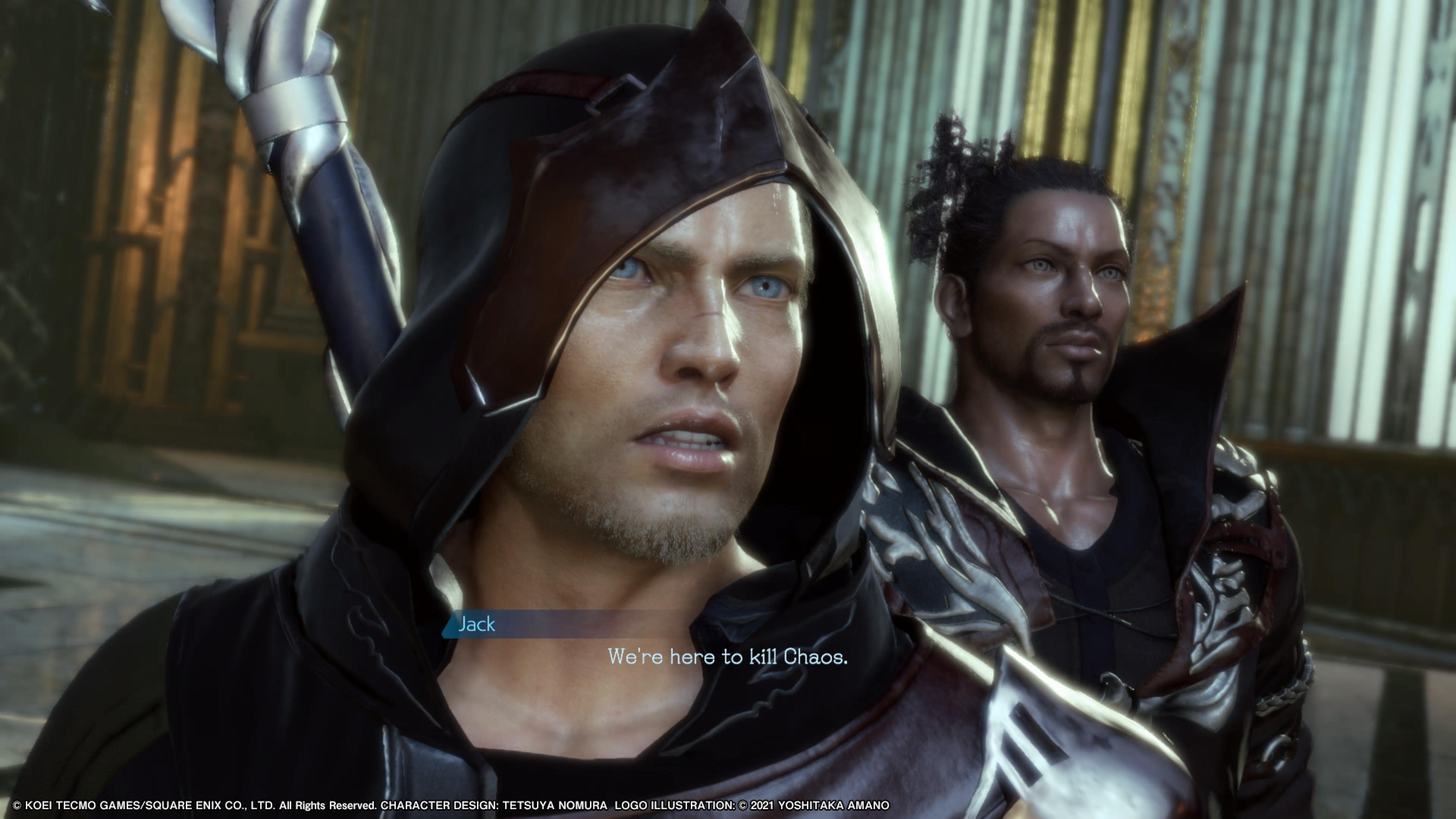 The Sonic Adventure titles also established Crush 40 as prime theme song composers for the series going forward, thanks to their hit songs, "Open Your Heart" and "Live and Learn."
2005 — Edgy the Hedgy gets his own spin-off game titled, Shadow the Hedgehog. Shadow's quest to discover his true origins (and "that DAMN fourth chaos emerald") is revealed in a game with terrible physics, even worse camera controls, and far too many plot holes. Guns, alien invaders, motorcycles, and a level where you literally have to assassinate the president… it's not a game remembered fondly.
2006 — Sonic the Hedgehog's 15th Anniversary is celebrated with a dumpster fire pile of games so bad that the main event of the whole year almost killed the entire franchise. Unexpectedly, the head programmer and scenario writer of almost every Sonic game, Yuji Naka, left Sonic Team in the middle of the production of these titles. The biggest project they had been working on would go on the be undeniably the worst game in the whole franchise, and arguably one of the worst games ever made, Sonic the Hedgehog (2006).
A game full of bugs, glitches, clipping issues, and camera malfunctions, Sonic 06 became a gold mine of memes. Even today, 15 years later, people still roast it to no end, including the official Sonic Twitter account. It may have almost killed the franchise, but in the long run, at least it gave us some great laughs and fandubs.
The Dark Age (2005-2009) — Without Yuji Naka, and with their most ambitious game a complete laughing stock, Sonic the Hedgehog dived into what has become known as The Dark Age. About ten games were released, each almost worse than the last.
October 2007 — Sonic is announced to be joining Solid Snake as one of the first 3rd party game characters in Super Smash Brothers Brawl.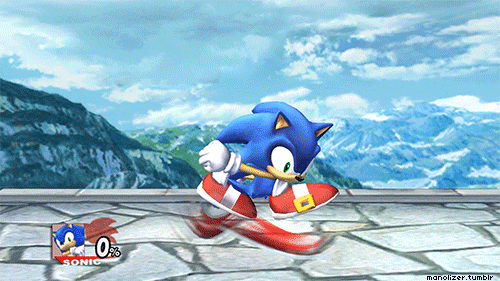 2008 — Sonic Riders was one of the few games from The Dark Age to get a direct sequel, in this case titled Sonic Riders: Zero Gravity. Funny enough, a racing game on hoverboards is possibly the only title that many fans remember fondly.
2008 — Sonic Unleashed x God of War happens. With it, the BOOST mechanic is introduced. Bara furry werewolf imagery amplified!
2010 — More aliens join the Sonic franchise, only these are cute, cuddly, and beloved. They appeared in the title that finally got Sonic back on the right track: Sonic Colors! 
Fast, stable, and whimsical for the first time in years, Sonic returned to its roots, combining 2D and 3D gameplay with bright lights and colors all around. Sonic Colors would cause a great shift in the game's universe, starting to rely on a more childish and comical approach. The aliens known as the wisps became staple side characters for the series, giving Sonic temporary abilities during gameplay.
2011 — The 20th Anniversary! Sega rides on Sonic Color's coattails and releases Sonic Generations, a game paying homage to old and newer games and combined playstyles. Using a dimensional time-rift plot, Sonic Generations took players down memory lane, reimagining stages from every major Sonic game with the new BOOST mechanic in 3D and reworked 2D styles for those who wished to play as Classic Sonic. It was a smash hit!
2012 — Hunnid-P, the vocalist for all theme songs of Knuckles in Sonic Adventure 2 claims to be working on new music for Sega. It is later revealed in 2016 that he had publically lied in an attempt to generate hype and pressure Sega into hiring him again. Needless to say, they didn't, nor will they ever again, now.
2013 — Sonic Lost Worlds is released, featuring Sonic combatting a witty group of aliens. Why does Sonic Team love aliens so much? Anyway, these ones are set on world conquest. While the same mechanics from Sonic Generations returned, new mechanics were considered annoying and unnecessary. It was met with average results.
The Sonic Boom era (2013 – 2017) — Outsourced to the studio Big Red Button, Sonic was rebooted with a side-franchise titled Sonic Boom. It featured three games and a TV series. All three of the games were colossal catastrophes. However, we could never forget the iconic moment in the TV series where Knuckles declared himself a feminist!
June 2015 — Sonic says "Gay Rights!"
Congrats, America. Today, we're celebrating with a second Fan Art Friday, by SupremeSonrio. #LoveWins pic.twitter.com/aRY26obvkm

— Sonic the Hedgehog (@sonic_hedgehog) June 26, 2015
2017 — Sonic Forces is released to celebrate the 25th Anniversary and…
January 2018 — Uganda Knuckles appears in VR chat and became an internet sensation.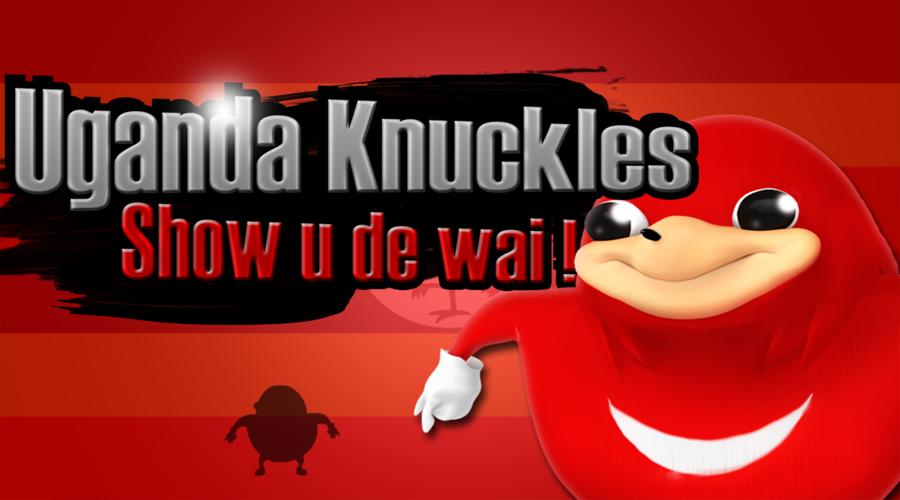 May 2019 — Sonic says he stands against homophobia!
https://twitter.com/SEGAHARDlight/status/1129402169155887104
February 14th, 2020 — Sonic's first live-action film is released in theaters, and due to almost every other highly anticipated film being delayed due to the CVOID-19 pandemic, Sonic the Hedgehog becomes the highest-grossing superhero movie of the year, the sixth highest-grossing overall film of the year, and highest-grossing video game film adaptation of all time. The sequel is scheduled to be released in 2022.
March 17th, 2020 — Irish the Hedgehog is declared canon in celebration of St. Paddy's Day.
For 30 years, Sonic has raced across generations and captured the hearts of millions all over the world. Whether you love him, hate him, or just love to hate him, Sonic isn't going anywhere anytime soon. It's a franchise full of passion and a company that always gets back on its feet after every failure.
Coming later this year will be Sonic Colors: Ultimate, and then a brand new mainline game, still in development.
Happy 30th birthday, old friend!